Making Your Cantiro Home Uniquely Yours: Amplify your Cantiro Home
You've found the Cantiro Life CollectionTM home designed for how you live and tailored to what matters most to you and your family. The next step is establishing your interior style.
Beyond our professionally curated Interior Styles, Cantiro Homes now offers the opportunity to go the extra mile with three personalized options: Amplify, Define, and Enhance. Let's explore Amplify and discover how you can elevate your interior with trendsetting designs.
Amplify
Amplify Your Cantiro Life Collection Home With Trendsetting Design Features
With Amplify, you get to choose from our six thoughtfully designed interior looks, including Shade, Birch, Midsummer, Shoreline, Nordic Elements, and Obsidian. To complement each of these interior styles, you can choose to Amplify your home with added design elements. Each Amplify package was curated with the latest style features to bring your space to the next level.
Each Amplify personalization includes:
Sleek Kitchen Hood Fan
Upgraded Kohler Semi-Professional Style Kitchen Faucet
Show-Stopping Feature Wall
Designer Lighting in the Primary Suite
View Amplify Digital Catalogue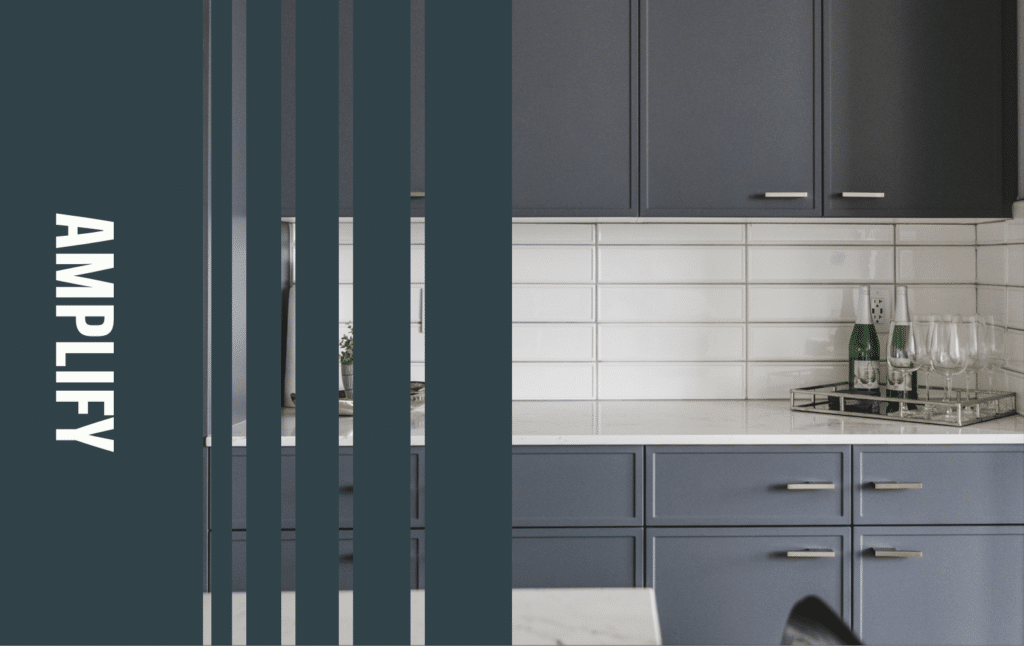 Amplified SHADE
2023 Cantiro Interior Style of the Year. Inspired by Return of Bold Gothic 
Introducing a new design-forward style reflecting the latest trends.  A balancing act of light and dark, equal proportions in harmony. Complemented by warm woods, soft curves and clean lines. White wall cabinetry and countertops create a bold contrast against a bold black island and countertop.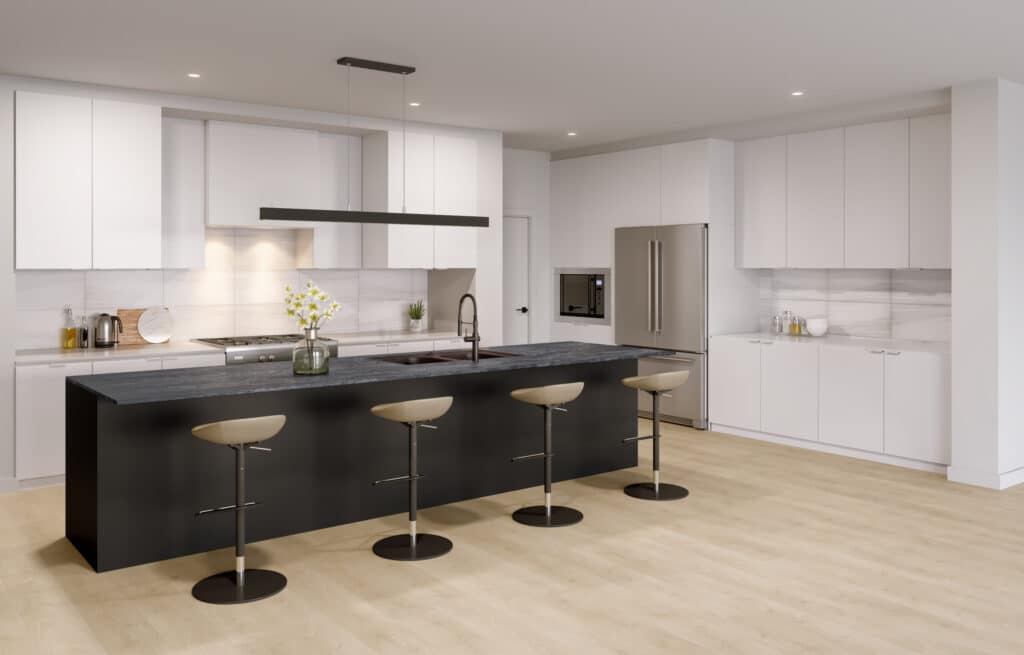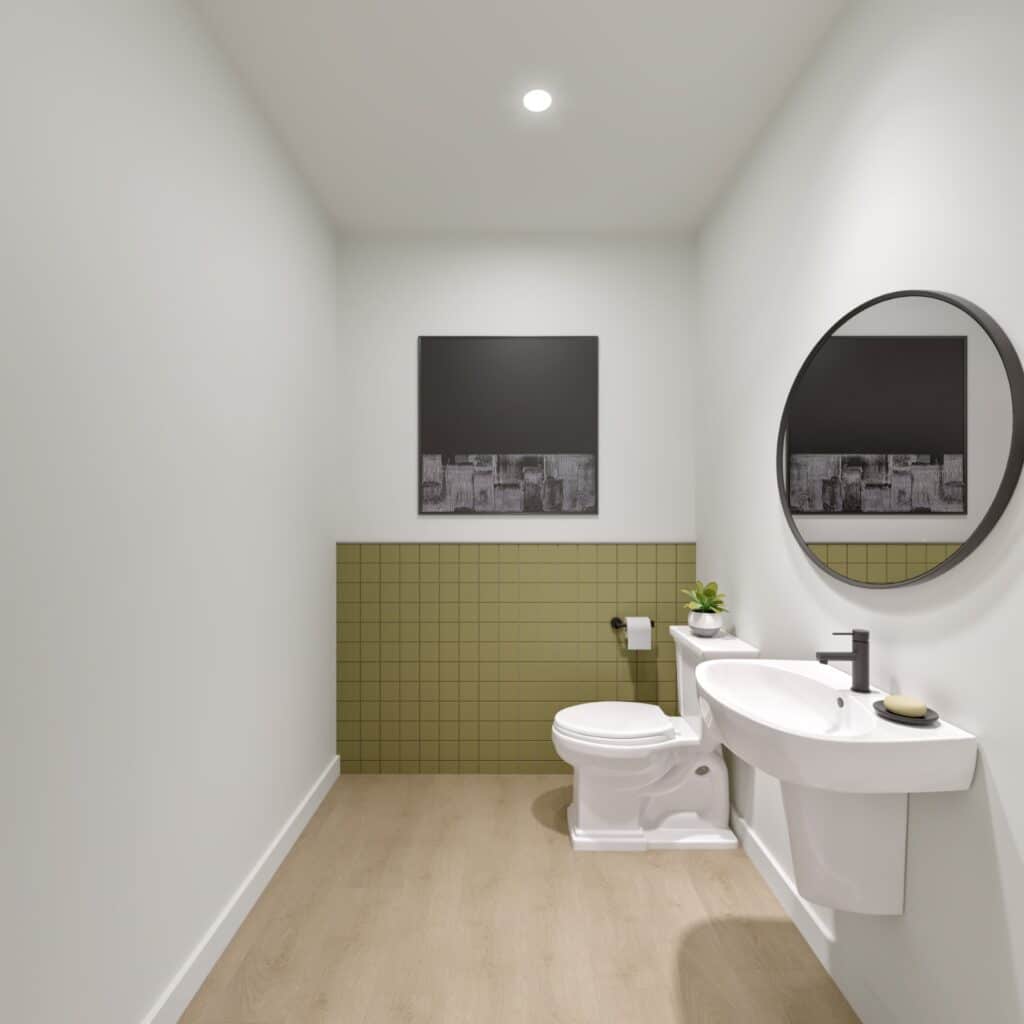 Amplified BIRCH
Natural Patterns & Motifs. Calm, soothing and soft.
Warm upper cabinetry and vinyl plank flooring is grounded with a base of black cabinets and fixtures for a contemporary look and feel. This interior style is balanced by clean lines in the finger tile backsplash and soft curves throughout the lighting. A mix of bold and natural elements come together to create an inviting atmosphere in your home.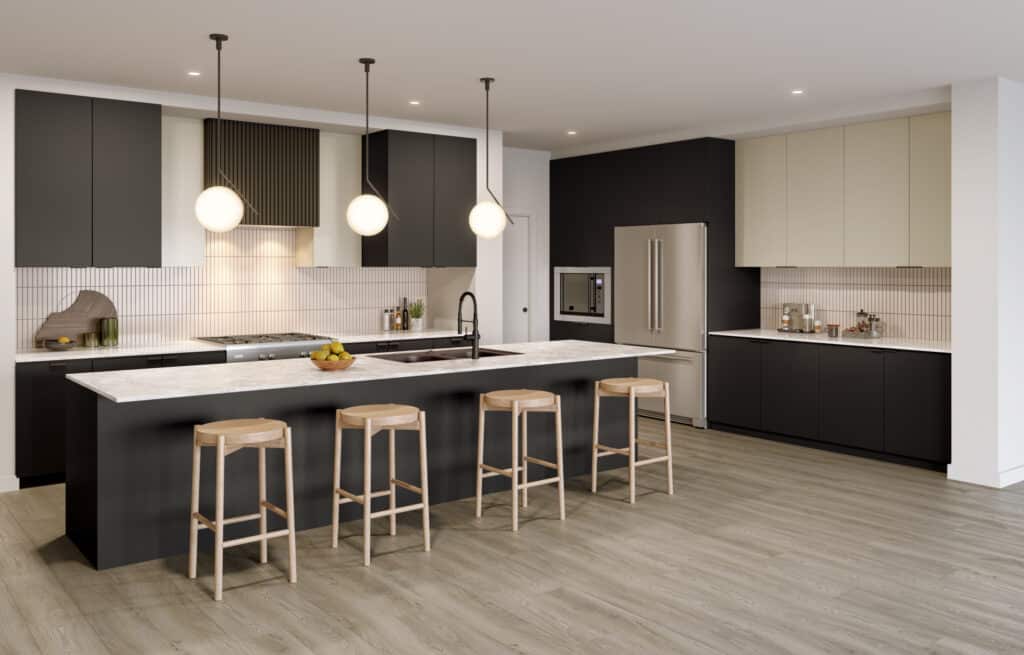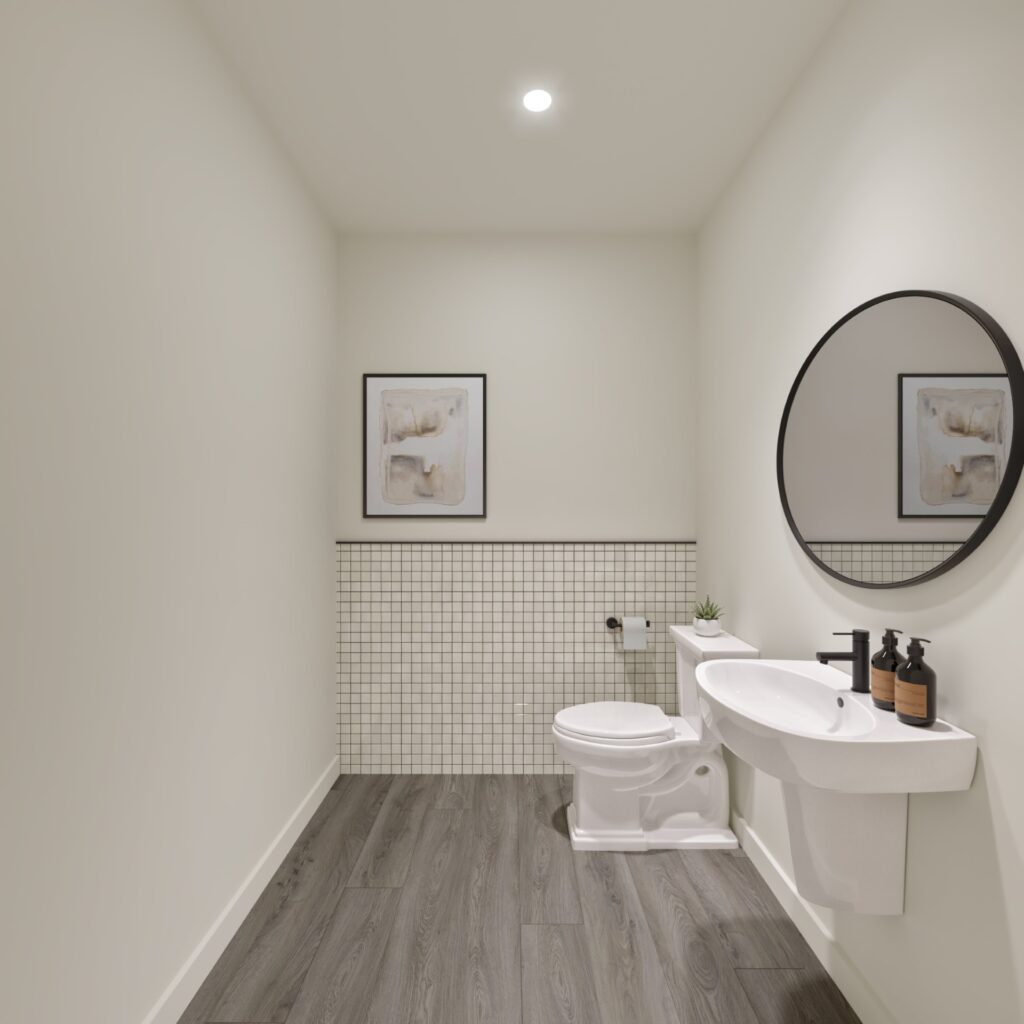 Amplified MIDSUMMER
Inspired by Perfect Golden Hour Lighting
Soft and bright, this understated look captures the magic and beauty of a setting sun. Creamy white cabinets, countertops and tile is grounded by warm wood flooring. The lines of the backsplash tiles create movement and are highlighted by the gleaming gold accents of the handles, high-end faucets and upscale lighting. Everything ties together in a beautiful warm glow throughout your home.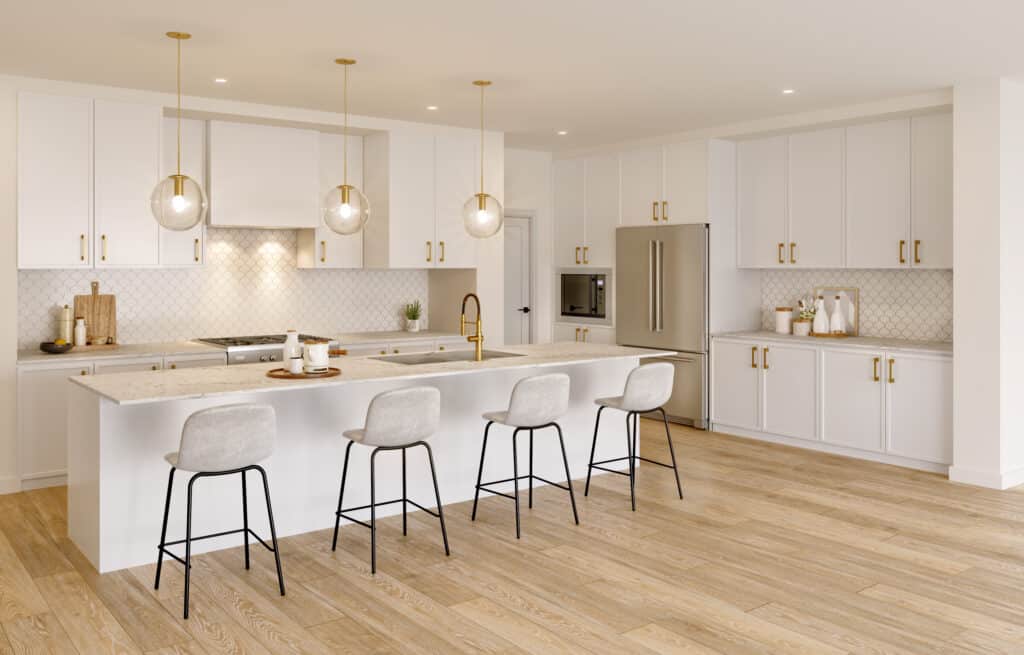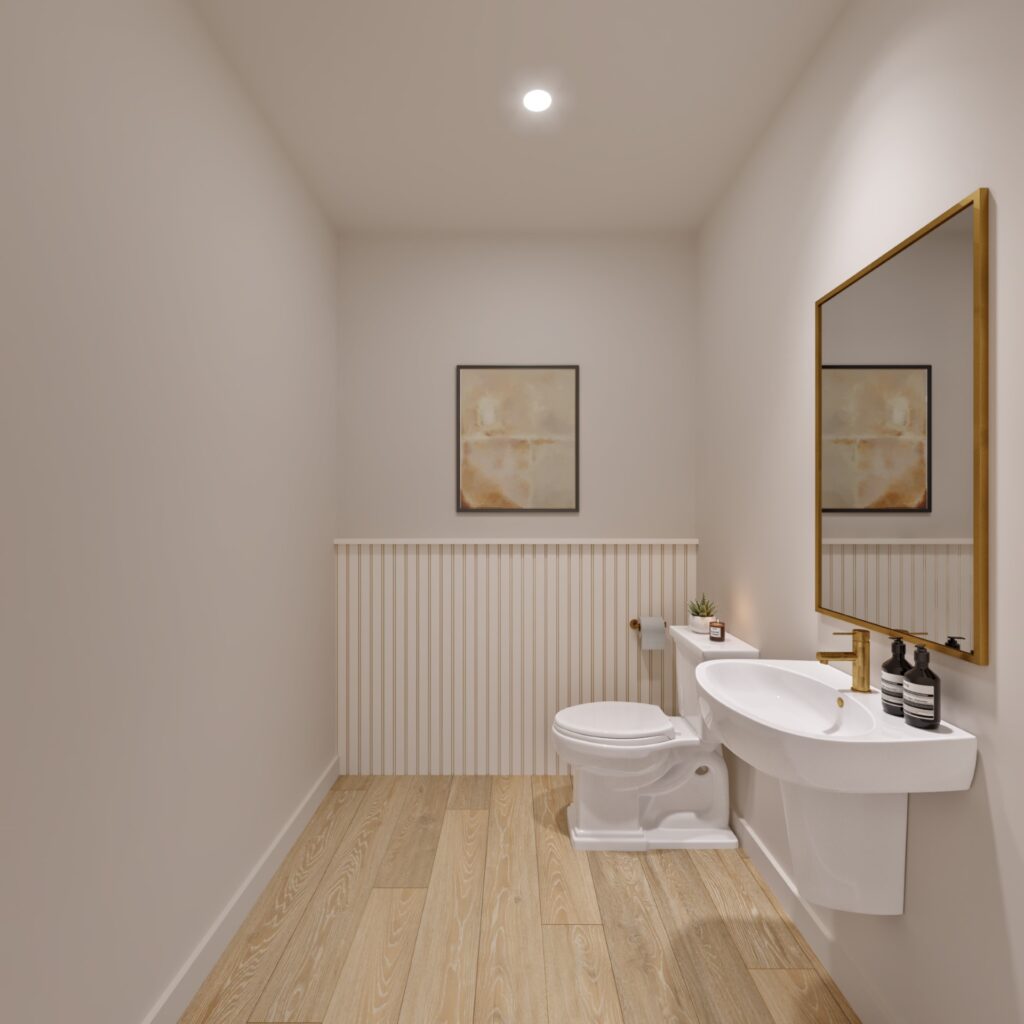 Amplified SHORELINE
Inspired by Timeless Coastal Towns
Inviting and approachable, this timeless look captures the charm and beauty of misting rain and the warmth of driftwood on rolling beaches. Calm greys in the slim shaker cabinetry are softened by the marbled details in the quartz countertops, beveled backsplash tile and warm wood flooring. The entire look is pulled together with classic brushed nickel details found throughout your home in the hardware, faucets, and designer lighting.
View this Package | Book a Self-Tour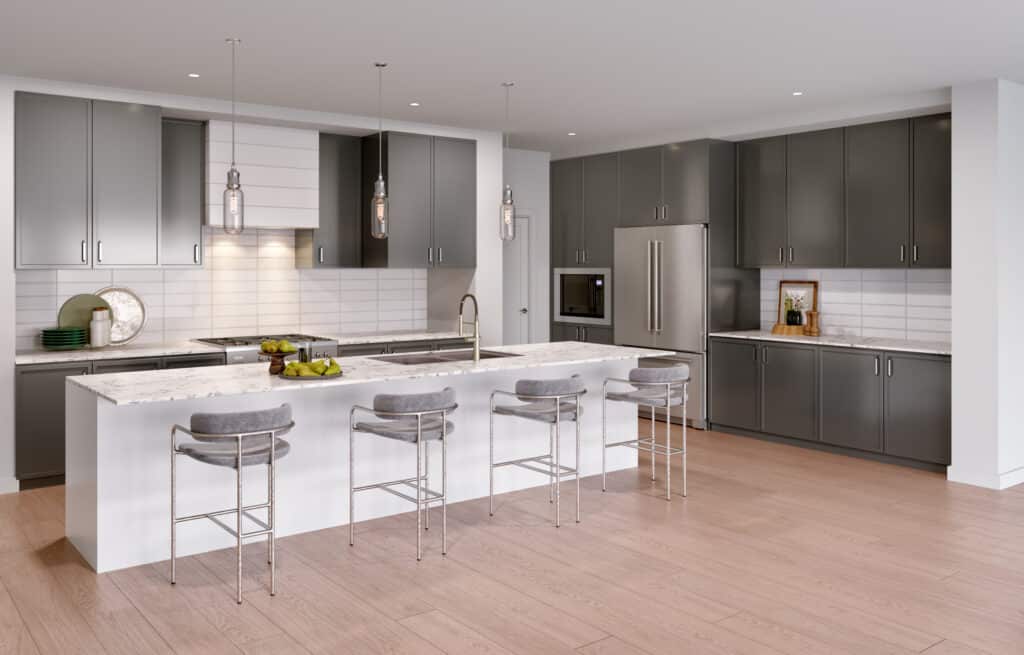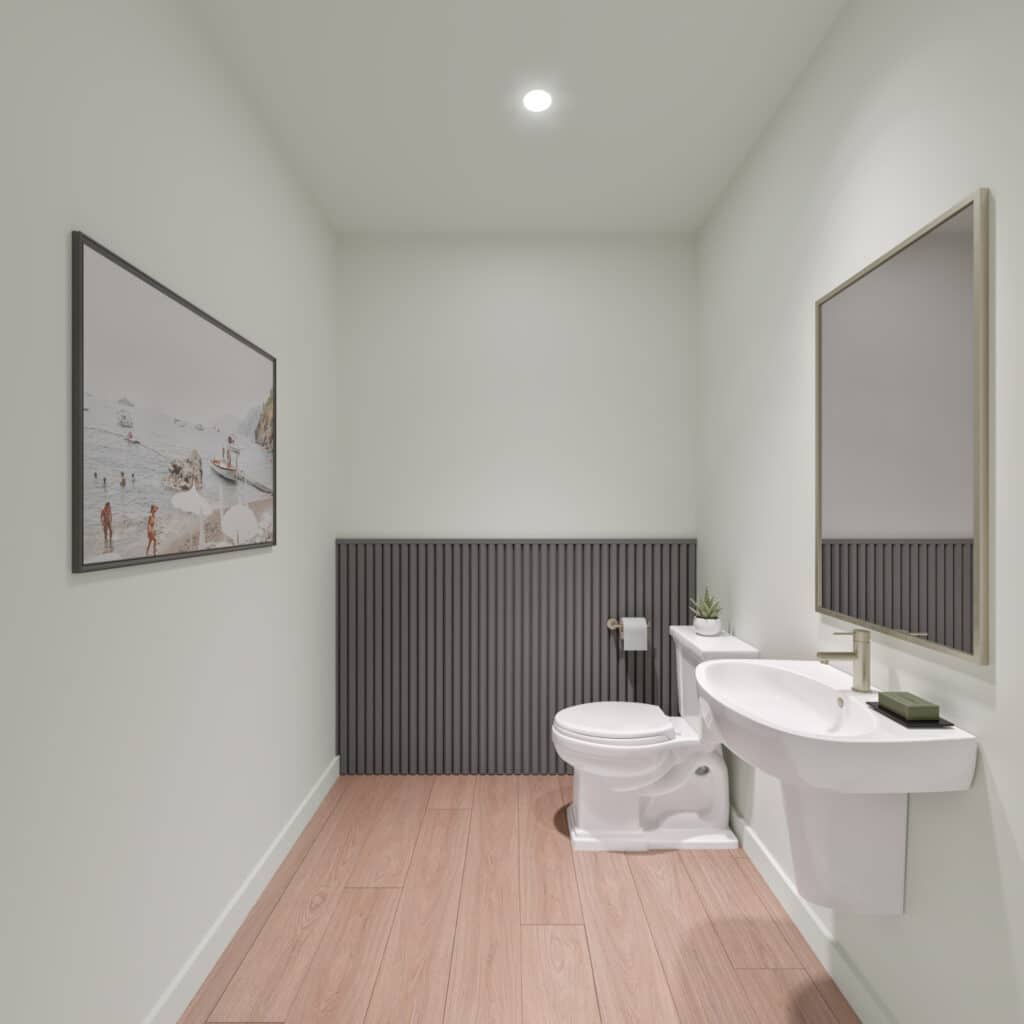 Amplified NORDIC ELEMENTS
Inspired by Classic Scandinavian Design
Understated but impactful, this look takes cues from the mid-century modern movement, creating a perfect harmony of muted hues and natural elements. Vanilla white and warm, wood textured cabinets are grounded by black hardware and lighting. Textured backsplash tiles add softness and movement to counterbalance the sleek, modern profiles of the countertops and door profiles. Black hardware, faucets and showstopping lighting add the perfect finishing touch to your home.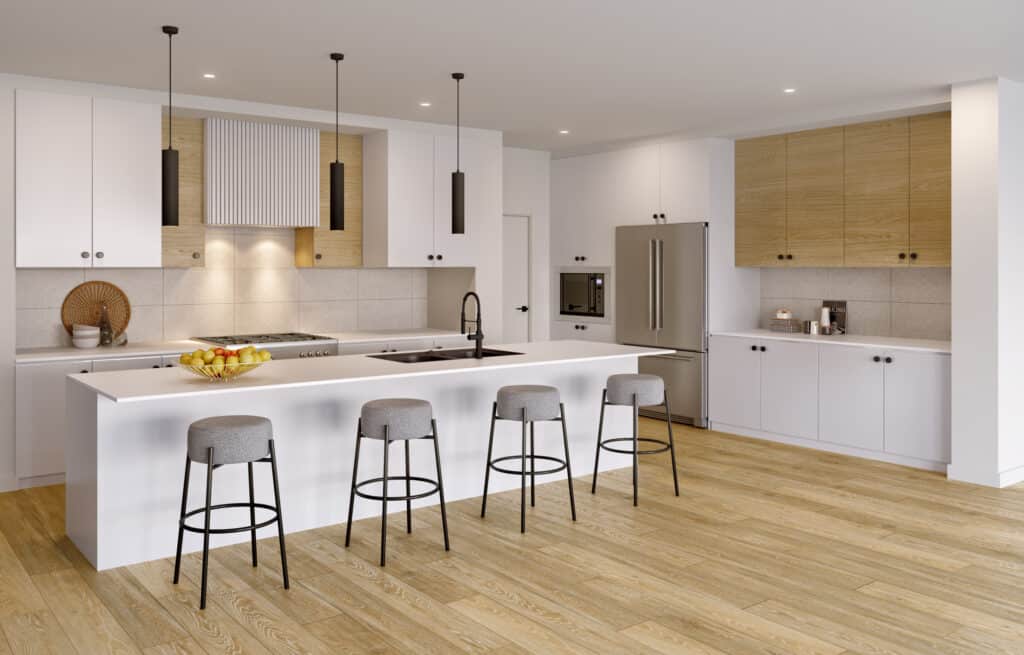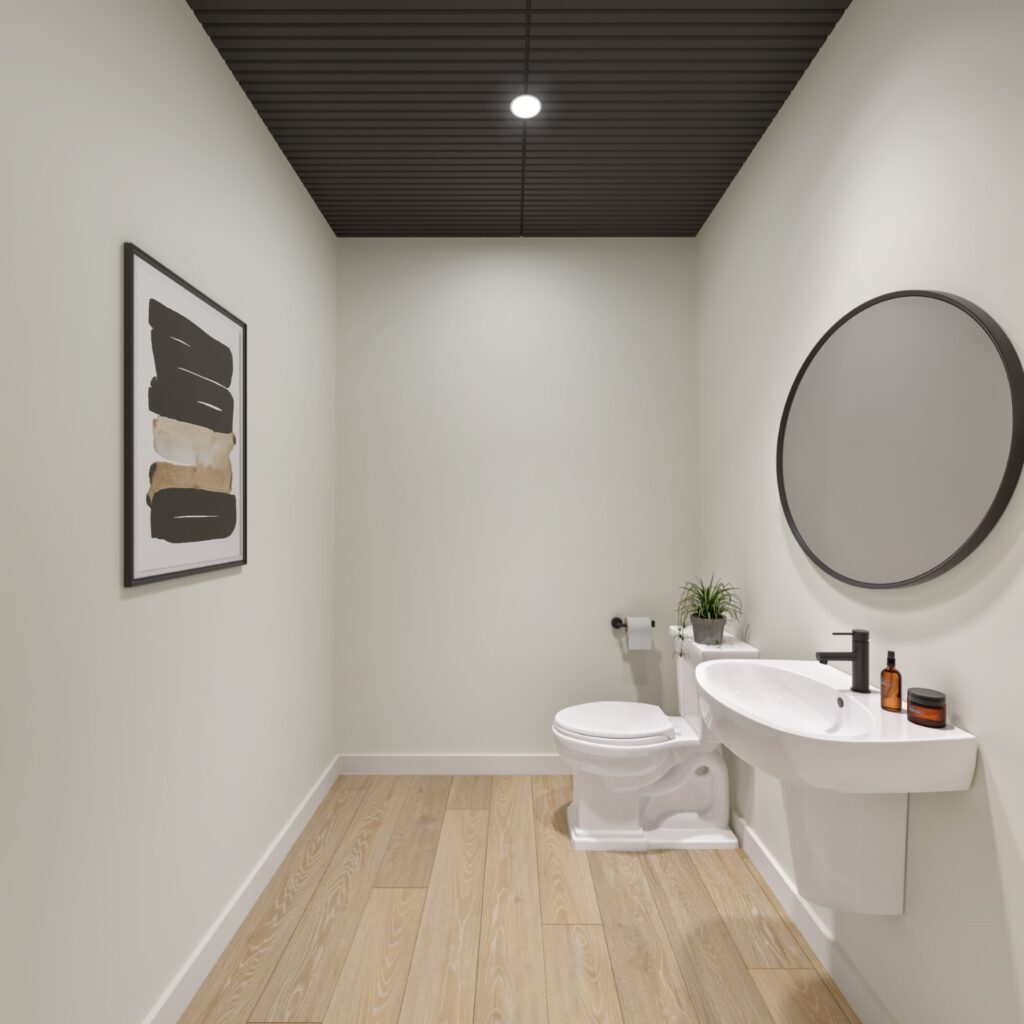 Amplified OBSIDIAN
Inspired by Soft Industrial Design
Moody and bold, this soft industrial look is all about balance – darker elements offset by lighter finishes, urban designs finished with organic materials. Black and walnut cabinets, black marbled tile, and sleek black handles are paired with the softer greys and whites of the flooring and countertops. The clean, modern profiles are harmonized with the curved lines of the lighting, all pulled together with black accents as the finishing touch throughout your home.