3 Reasons to Live in Kenton Village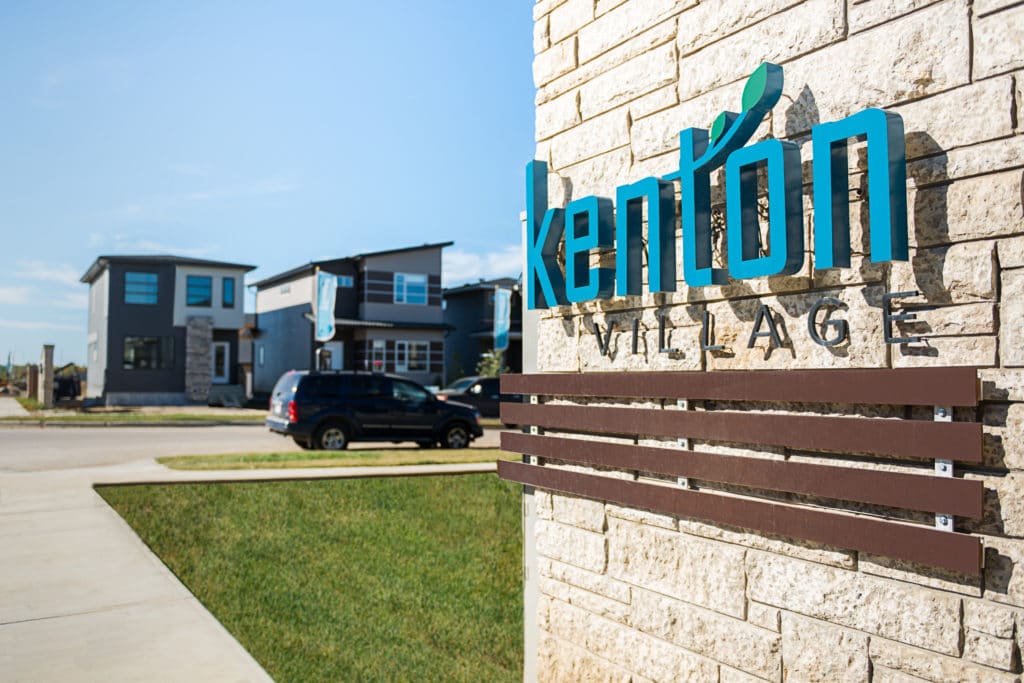 Choosing a new home to buy or build starts with finding the right community to live in, a decision becomes even more important when you have a young family. Kenton Village in Spruce Grove offers everything you need right outside your front door.
Located just 15-minutes from the City of Edmonton, a short walk from the Westwind Shopping Centre, Jubliee Park, and excellent schools, Kenton Village checks all the boxes when it comes to modern, convenient living.
There are many reasons to love Kenton Village, but here are the top three: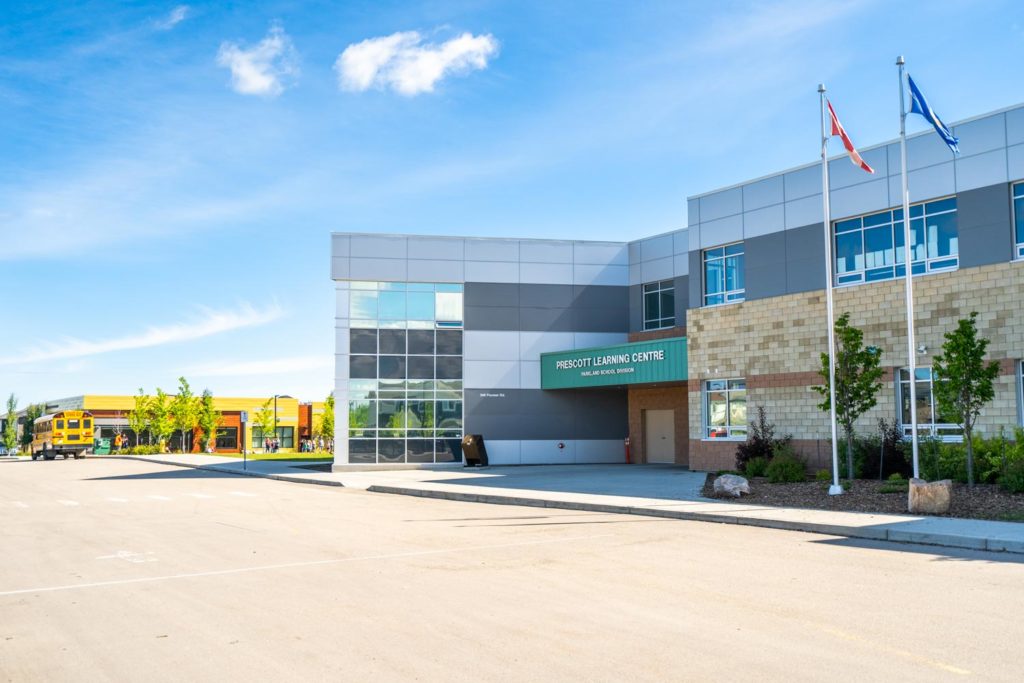 School Days Start In Kenton Village
Kenton Village is a short, 15-minute walk to the new K-9 Prescott Learning Centre, located in the heart of Spruce Grove, and home to multiple sports fields and playgrounds. The Cantiro Community Centre located on the northwest corner of the school grounds, hosts an Early Years Child Care Program and an Out of School Care Program provided by YMCA Child Care Services. Children can bike, scoot, or walk to school from the various walking and biking trails that connect Kenton Village through Jubilee Park and Greenbury to Prescott.
Vibrant, Active Living
Walking trails quickly connect Kenton Village through to Jubilee Park, where chances are slim that you will run out of fun activities to do in this 60-acre park. The perfect place to spend the afternoon geocaching with the kids, walking the family dog, or playing a round of disc golf. Jubilee Park is also filled with wetlands, picnic areas, a spray park and playground, a basketball court, and plenty of walking trails throughout.
On rainy or snowy days, you're just a short drive to the Tri Leisure Centre, a fantastic sporting facility. The Tri Leisure Centre houses a fitness centre and running track, aquatic swimming complex, two indoor ice arenas, two indoor grass fields, and a Children's indoor playground.
In early 2021 Spruce Grove City Council approved moving forward with a preliminary design of a new Civic Centre in the commercial area north of Kenton Village.The proposed design includes ice surfaces, a community walking track/concourse, an art gallery, a public library, a performing arts theatre and multi-purpose rooms.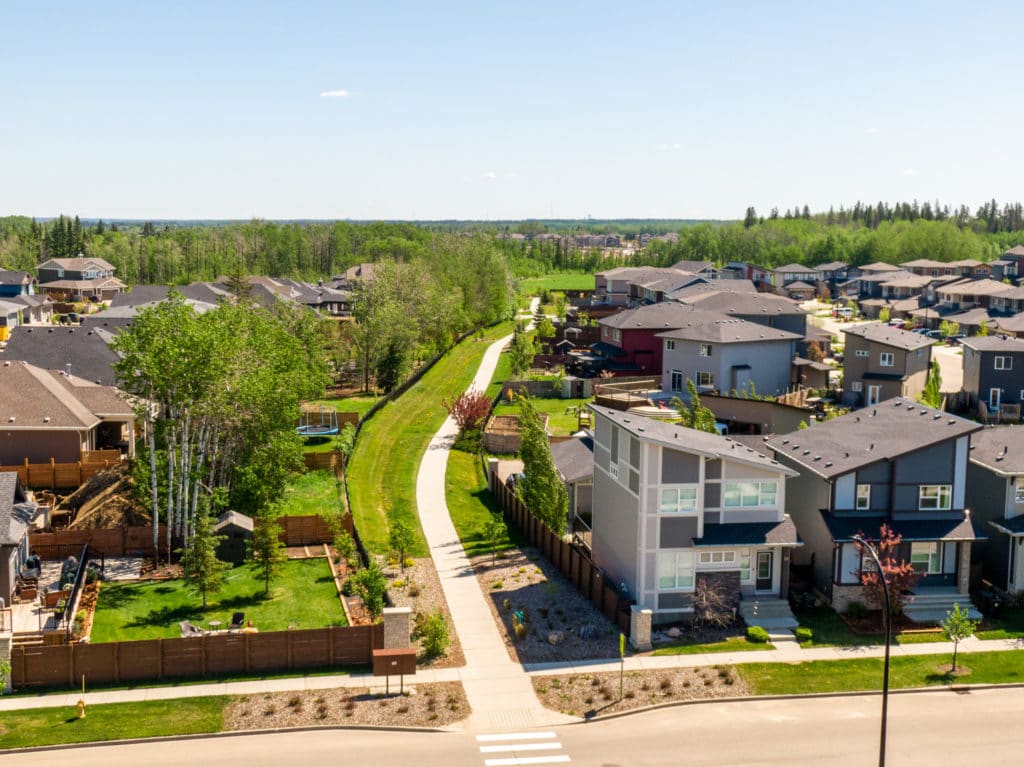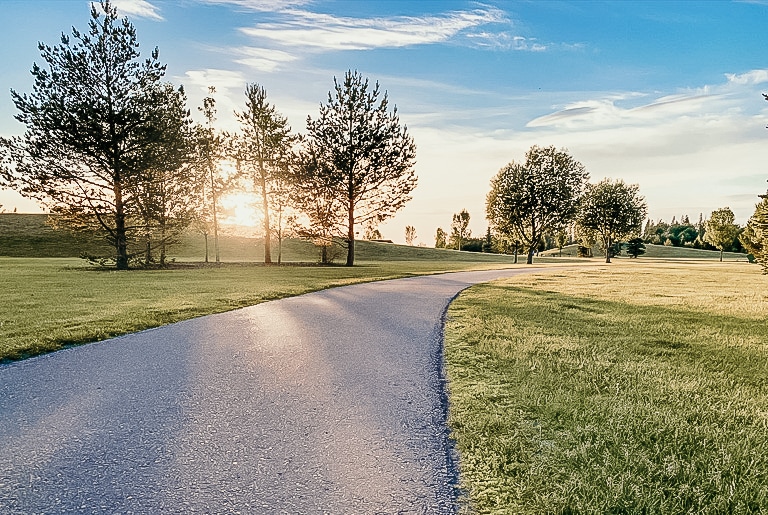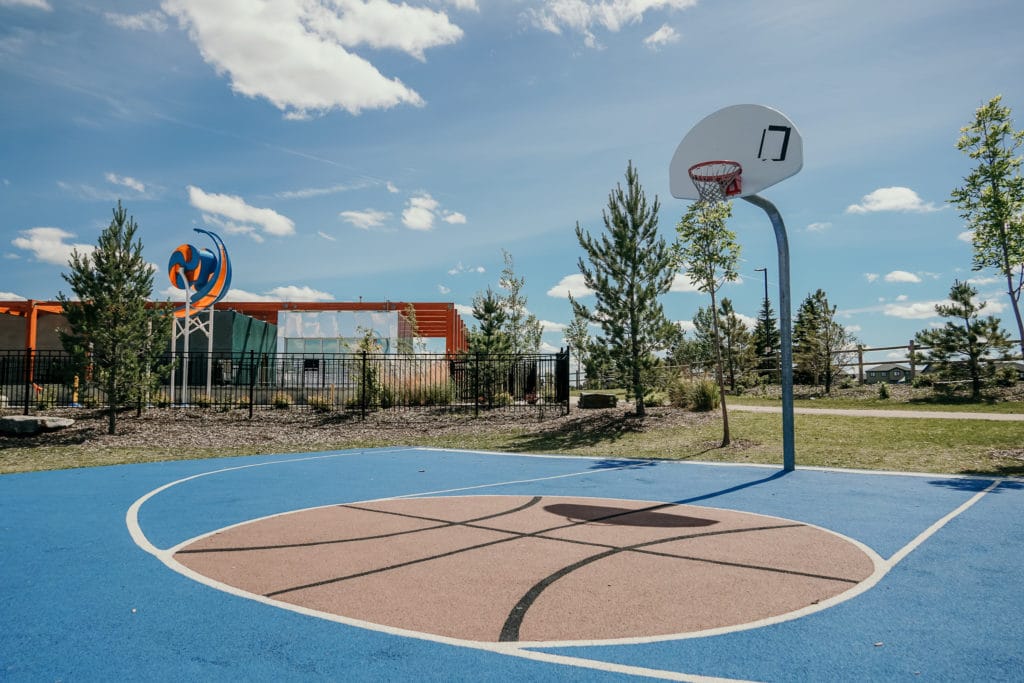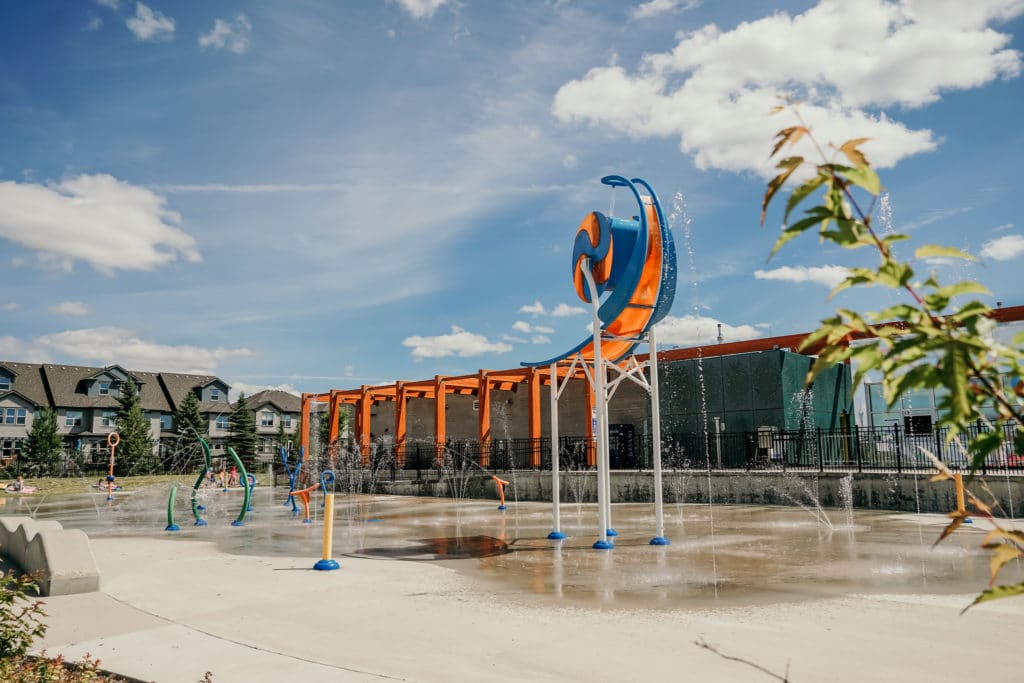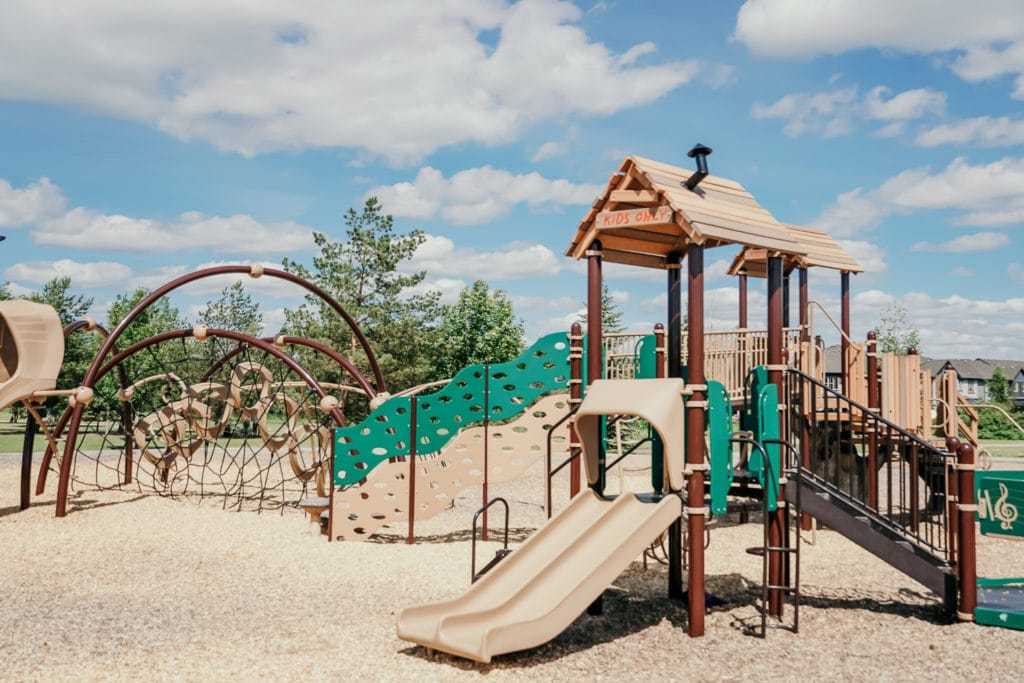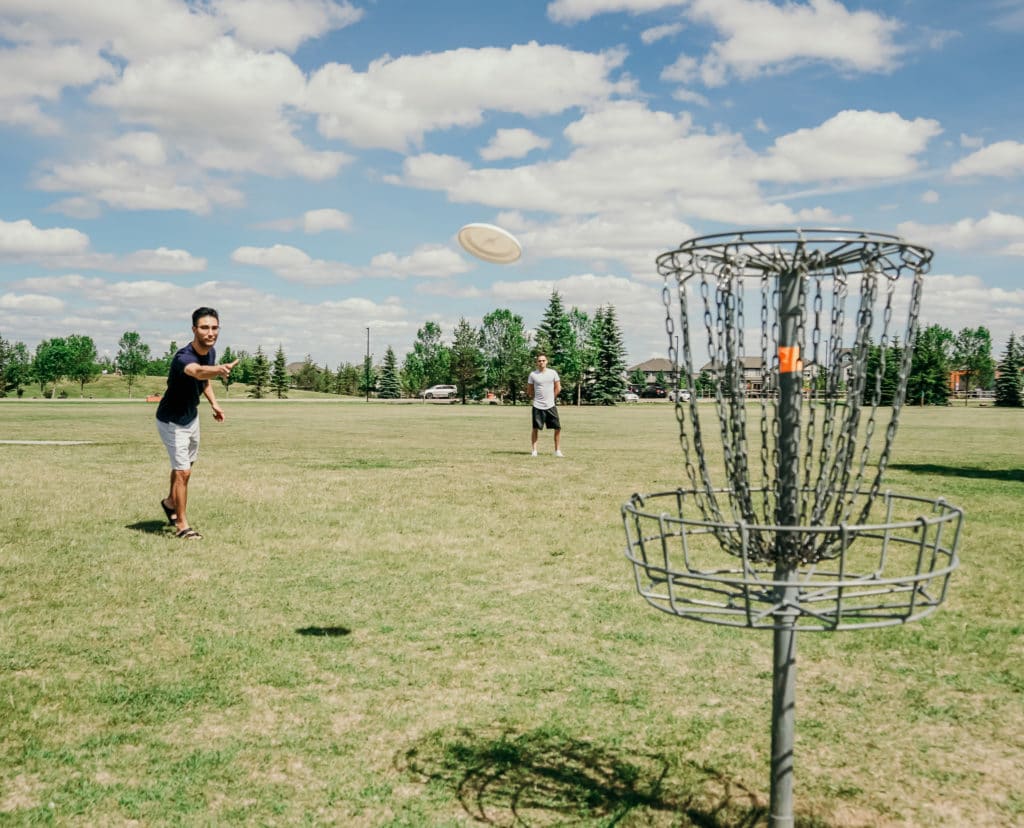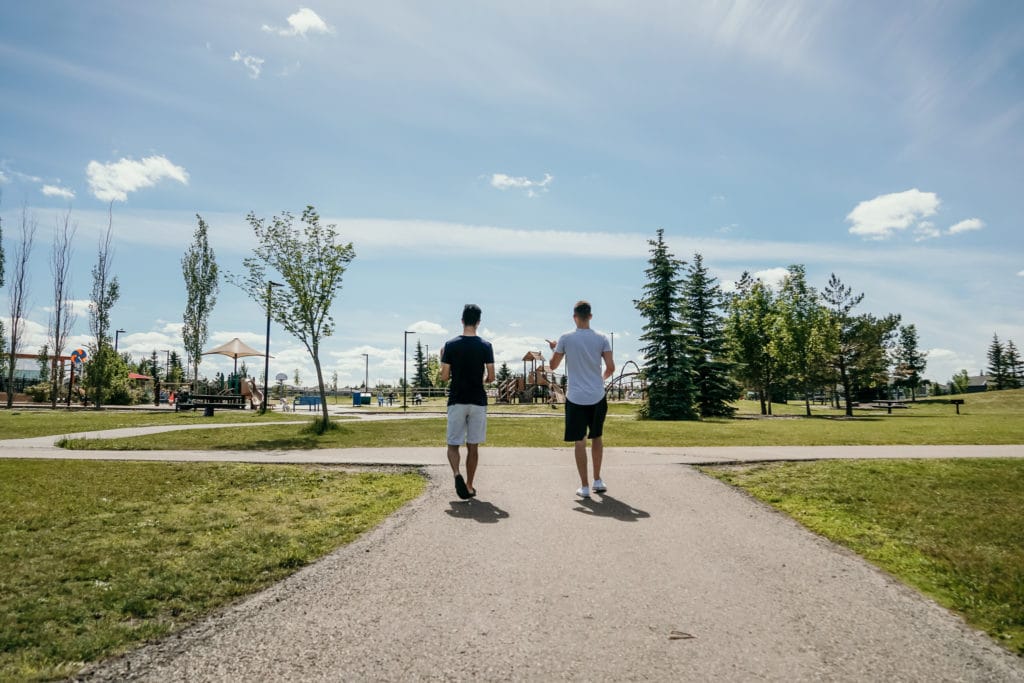 Life Within Walking Distance
Kenton Village is a convenient, walkable community with quick access to parks, trails, schools, playgrounds, and retail. You won't need to venture far from home for all of life's essentials with Westwind Centre and Century Plaza adjacent to Kenton Village. Get your weekly groceries at No Frills, fill up at Shell, and grab your morning coffee at Tim Hortons or McDonalds!
You'll also find other convenient retail amenities and services such as Mr Barber, Dollarama, Bone & Buscuit, Westwind Dental, Ali's Drug Mart, and Kepler Academy. Westwind Plaza houses a medical clinic and pharmacy. Enjoy take-out from Love Pizza or quick bites from Bar Burrito and Subway.