"We saw the vision of what Windermere could be."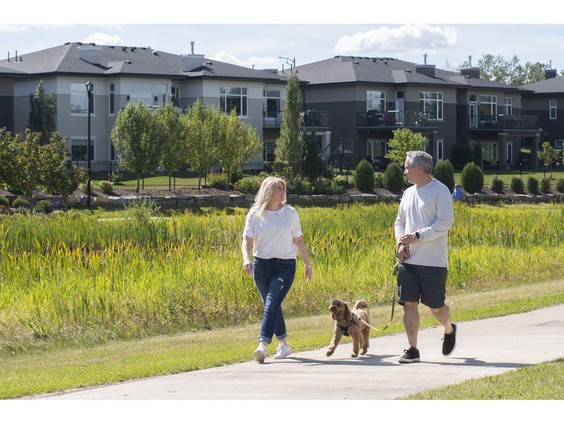 "Windermere has become a very desirable place to be. We saw the vision of what it could be."

George Cantalini, Cantiro Founder/CEO
Dino and Jennifer Cairo are building a custom house with Cantiro Homes on a lot they chose in The Drive at Windermere, the last Windermere community Cantiro currently has on the go.
With 22 of the 26 lots already accounted for — the scenic setting is part of the reason they chose The Drive. Exploring the area, they love the more mature, nature-based older part of Windermere, where they go on walks with their dog, Cooper, a five-year-old Cockapoo.
The Drive puts them right next to their dream space. "It feels like you're in the mountains a little bit with the big, tall mature spruce trees," the couple said.
Recent events brought them to the realization that their current home didn't work for them anymore and the decision to build was made.
Their new home is a bungalow in a French Country style that comes in at just under 2,400 square feet.
"It isn't about building a 7,000 square foot home or making it super elaborate," said Jennifer, adding it's more about making it right for them with a home office and a greater emphasis on indoor/outdoor living including a screened-in portion.
"We're hoping to be in there this time next year… we're not going crazy large. It's just about enhancing some nice features," they said.