3 Reasons to Live in Greenbury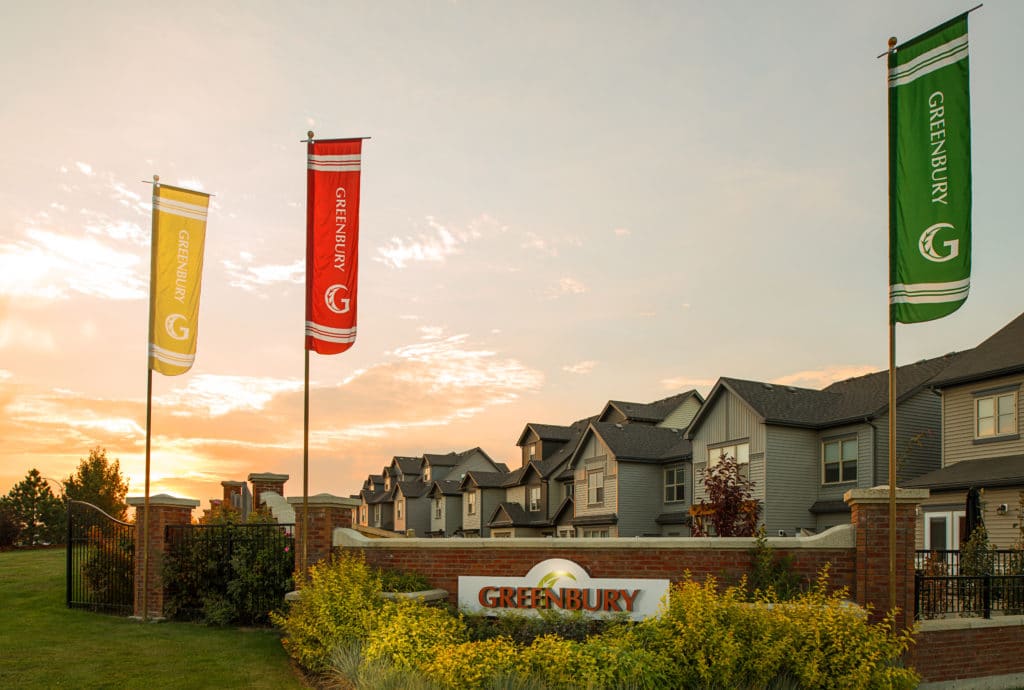 One of the most important factors when deciding to build or buy a home is choosing the right community for you and your family to live in. Look no further than Greenbury and it's beautiful amenities.
As Spruce Grove's top-selling community, Greenbury is rich with family-friendly amenities—making it one of the most desirable communities to live in Metro Edmonton. From the unique brownstone architecture to sustainable, green-living features to ample greenspaces, Greenbury has something to offer everyone.
There are so many reasons to fall in love with Greenbury, but here are our top three: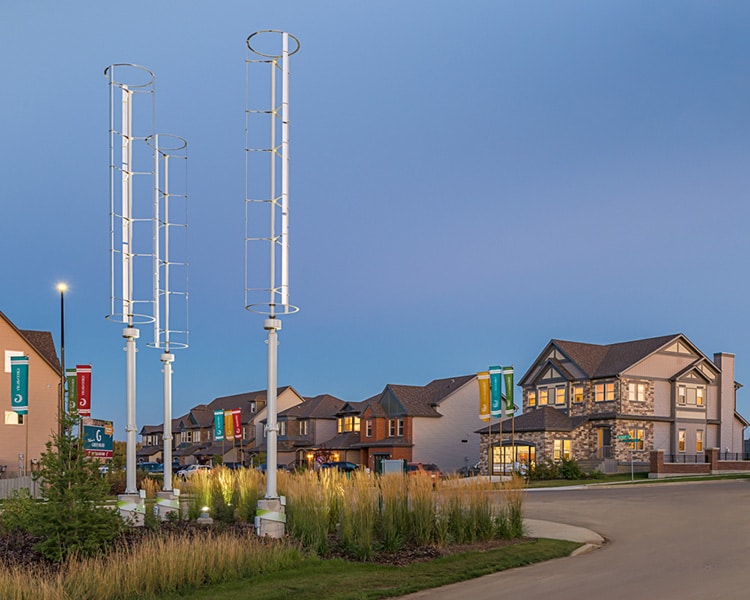 Sustainable Living
Greenbury has proven that environmentally-friendly living can be easy and cost effective. Every part of the community is geared towards sustainable living including:
Bioswales—control and clean rainwater and storm runoff,
Household Green Rating Program allows homeowners to choose how they incorporate energy-efficient items into their home,
LED Street Lighting—last longer and use less electricity,
Native Plant use to keep in harmony with the ecosystems around,
Water Barrels—capture rainwater for landscaping,
Windspires®—harvest wind energy to power street lighting
By embracing the notion of sustainable development and using environmental­ly-friendly design elements, we are developing a community not just for today, but for the future.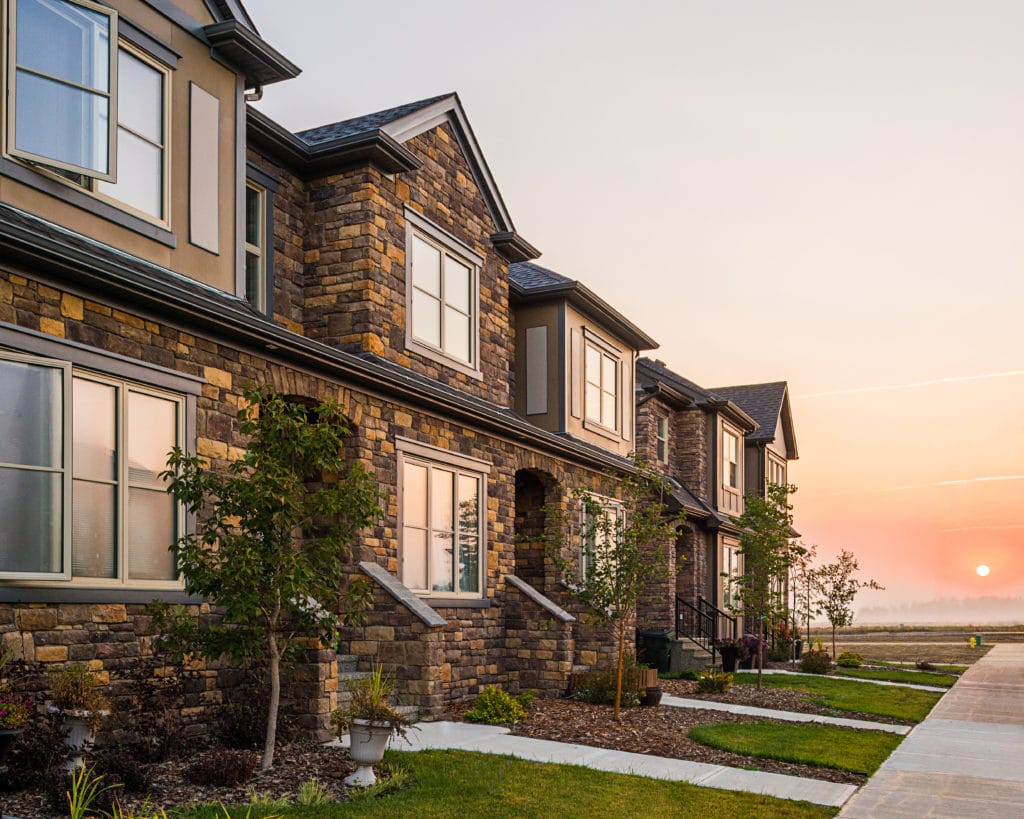 Unique Brownstone Architecture
Originally developed in England generations ago, brownstone homes have gained popularity throughout many major metropolises like New York. And now they've made their way to the Spruce Grove community, Greenbury.
The timeless design is built to last and age gracefully. The stone front façades provide a higher quality finish for those seeking lasting style and value.
Our homestyles, from Front Drive and Rear Lane Single Family Homes to Duplexes to Townhomes, all embrace the timeless brownstone look.
Take a stroll through the streetscape of Greenbury and you'll see our distinct brownstones lining every walk, as well as friendly neighbours, kids at play and gorgeous greenery.
Greenspace
Inside our community, residents enjoy luscious green-spaces, natural storm water ponds and endless walking trails that connect to neighboring communities and Jubilee Park.
The beautiful 60-acre Jubilee Park is the oasis next door to Greenbury. It's the perfect place to play a pickup game, ride a bike, walk the family dog, or enjoy a picnic lunch in the ample greenspace and paved walking trails throughout the park.
The additional nature trails and ponds throughout Greenbury provide the finishing touches to this nature-rich community.