Cantiro Breaks Ground on First Ontario Development
New mixed-use building breaks ground on 900 King Street bringing new residential rental and commercial opportunities to the city of Kitchener.   
Located at the intersection of King Street and Pine Street in Kitchener, Cantiro's newest high-rise mixed-use rental building has started construction. This development is a first for Cantiro in Ontario. As an Alberta-based real estate developer we're proud to expand regionally with projects and communities now spanning into British Columbia and Ontario.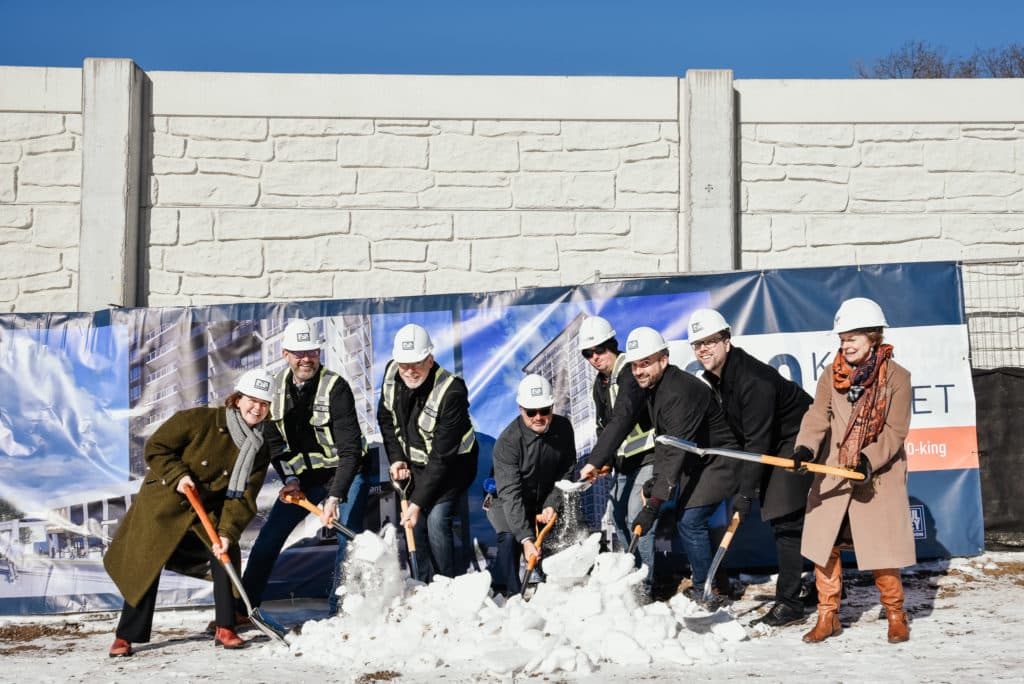 In partnership with Melloul-Blamey Construction Inc., Cantiro hosted a ground-breaking ceremony on Friday, February 24, 2023 to mark the occasion.  Councilor Aislinn Clancy shared a few words, along with Jodie Wacko, COO of Cantiro, followed by the Master of Ceremonies, Neil Aitchison, Senior Manager Market Development of Melloul-Blamey Construction.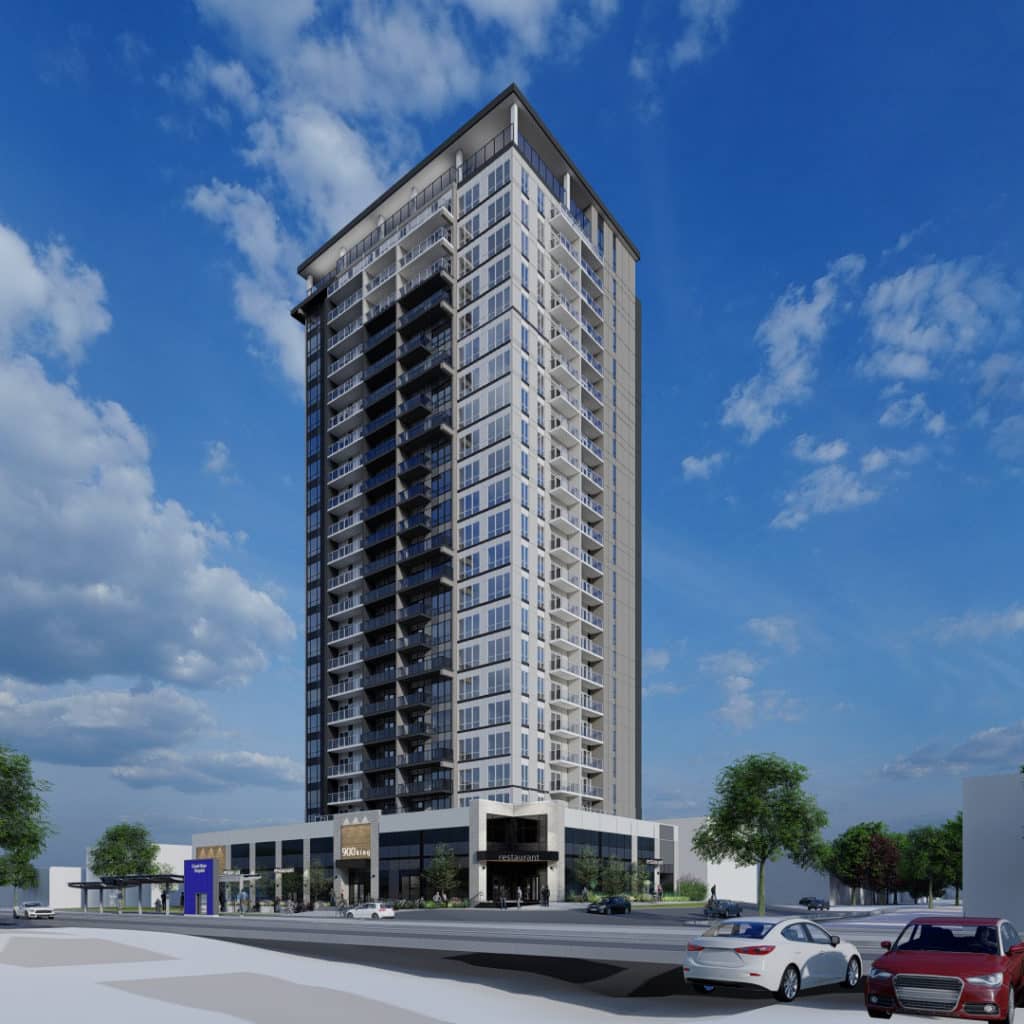 Bringing fresh architecture and residential opportunities to the area, this development, situated at 900 King Street, will be a 24-storey mixed-use tower housing 231 purpose-built rental suites.  The main floor will feature commercial space fronting King Street which can host hospitality, retail or medical office tenants.
For commuters, the tower entrance will be conveniently located 50 feet from the Grand River ION LRT station. Construction is anticipated to be complete, welcoming residents to begin moving in by early 2025.