Meet Our Sales Team—Caroline Bliss
In our latest ongoing blog series, we'll introduce you to the members of our award-winning sales team at Cantiro Homes. Today, we're excited to introduce Caroline Bliss, our Area Sales Manager in ONE at Keswick in Southwest Edmonton. Caroline is an award-winning Area Manager, dually recognized at the CHBA Edmonton Awards as the Multi-Family Sales Person of the Year 2023 and highest sales volume achievement level – Platinum Sales Volume $26-$55M. She continuously goes above and beyond in assisting families in buying their next home.  
How long have you been working in the new home industry?
I've been working for the past 22 years in new home sales in the Edmonton area. I got my start back in 2001 and I've been fortunate enough to be with Cantiro Homes (formerly Dolce Vita Homes) for 8 wonderful years.
In your opinion, what differentiates Cantiro from other builders?
Without a doubt, the quality, craftsmanship and customer service that we provide are second to none in the industry. My buyers will often comment that our build quality and workmanship is better than anything they've ever purchased before or seen in the marketplace.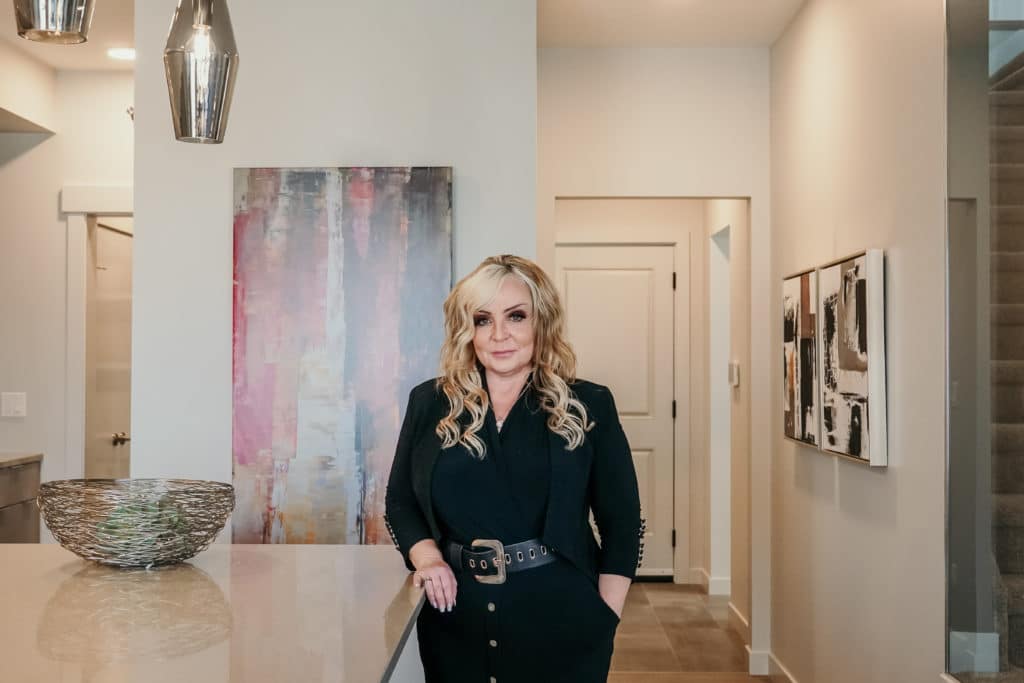 WHAT DO FIRST-TIME HOME BUYERS NEED TO CONSIDER?
When buyers are considering a home builder, they should always look at their customer reviews and reputation in the marketplace. Customer Insights is an excellent resource to find out what buyers think about any home builder.
WHAT ARE 3 FUN FACTS ABOUT YOU?
If I'm not working, I'm spending time with my two children at my lake. I own a cottage out on Wabamun Lake and I try to get out there as much as I possibly can in the summer. There's nothing better than enjoying a beautiful campfire by the lake.

Over the course of my career, I've been awarded 11 CHBA Awards of Excellence for Sales Volume.

I love fishing at Wabamun Lake and am actively trying to get my hunting license in the near future.
WHAT EXCITES YOU MOST ABOUT THE HOME-BUYING JOURNEY?
The best part about the home-buying process is helping first-time home buyers find their ideal home. I can still recall when I purchased my first home and that same excitement floods back to me each and every time I help a new buyer find their perfect match.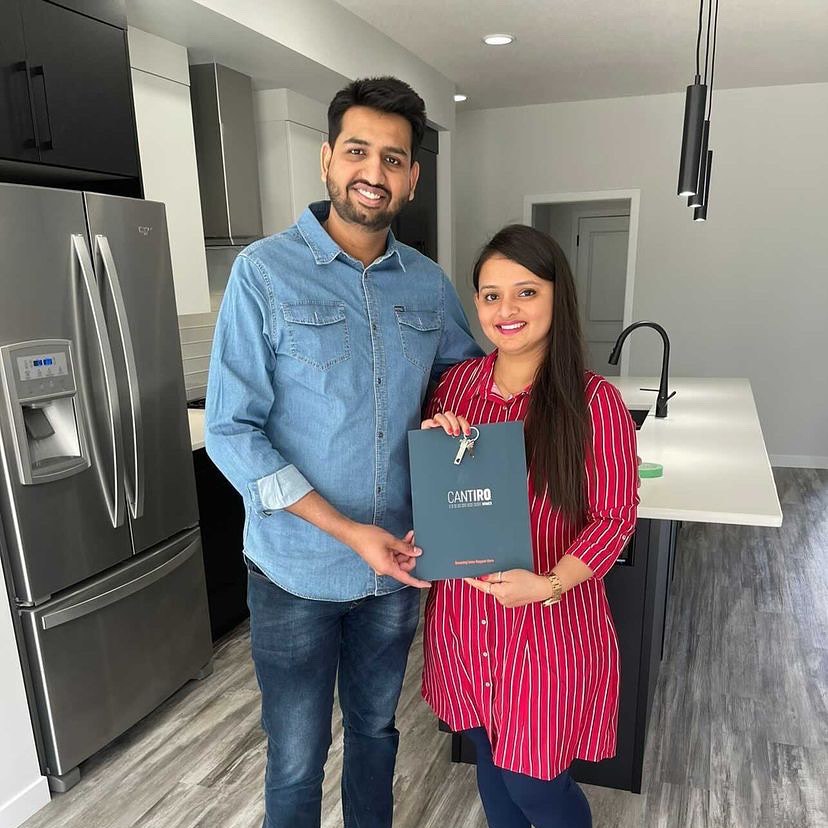 WHAT'S YOUR FAVOURITE COMMUNITY AMENITY IN ONE AT KESWICK?
The walking trails in ONE at Keswick are second to none. In the summer, the pond (pictured below) is always spectacular and in the fall we usually have hundreds of geese stop by on their way south—it's so mesmerizing to see them all together.
ONE at Keswick really has everything buyers could possibly want. It's a very quiet area yet it still has all of the amenities you could think of from two new schools to picturesque walking trails to commercial amenities!
WANT TO FIND THE PERFECT HOME IN ONE AT KESWICK?
To schedule an appointment with Caroline or book your very own Self-Guided Tour of our London Townhome, Entertain Play or Family Centered Show Home in ONE at Keswick, please click here.