Meet Our Sales Team—Geoffrey McKay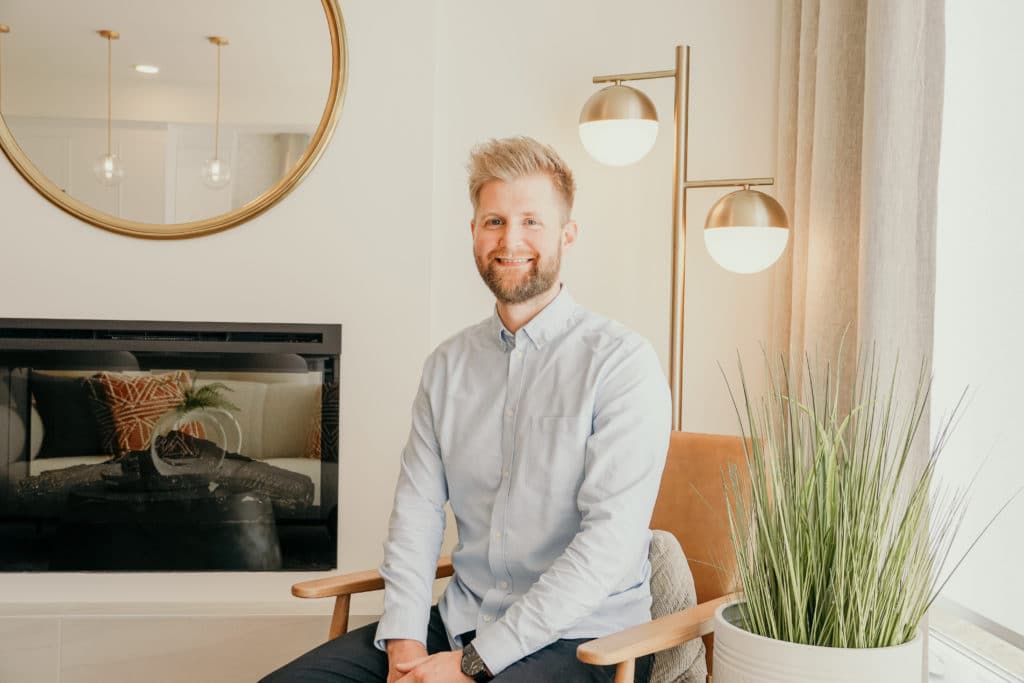 In our latest ongoing blog series, we'll introduce you to the members of our award-winning sales team at Cantiro Homes. First up, we're thrilled to introduce: Geoffrey McKay, Area Sales Manager in Castlebrook! Geoff's customer focused approach and diligence has awarded him recognition at the CHBA Edmonton 2023 Awards for achieving Silver Sales Volume $21-$22M.
Geoffrey has over 13 years of combined new home sales experience and brings a wealth of knowledge of both custom and production home building to the team.
What brought you to Cantiro Homes?
Working in the local home building industry for the past 13 years, I've always held a deep admiration for the family-oriented culture at Cantiro Homes (formerly Dolce Vita Homes). Everyone always seems to have each other's backs and it truly shows in how close-knit this team is.
Cantiro Homes has built a reputation on providing exceptional build quality and always putting their customers first. At the end of the day, it's all about providing excellent customer service and I wanted to work for a builder that values cultivating customer relationships. It's that aspect that I think sets Cantiro Homes apart from other builders and it's the main reason why I chose to join Cantiro.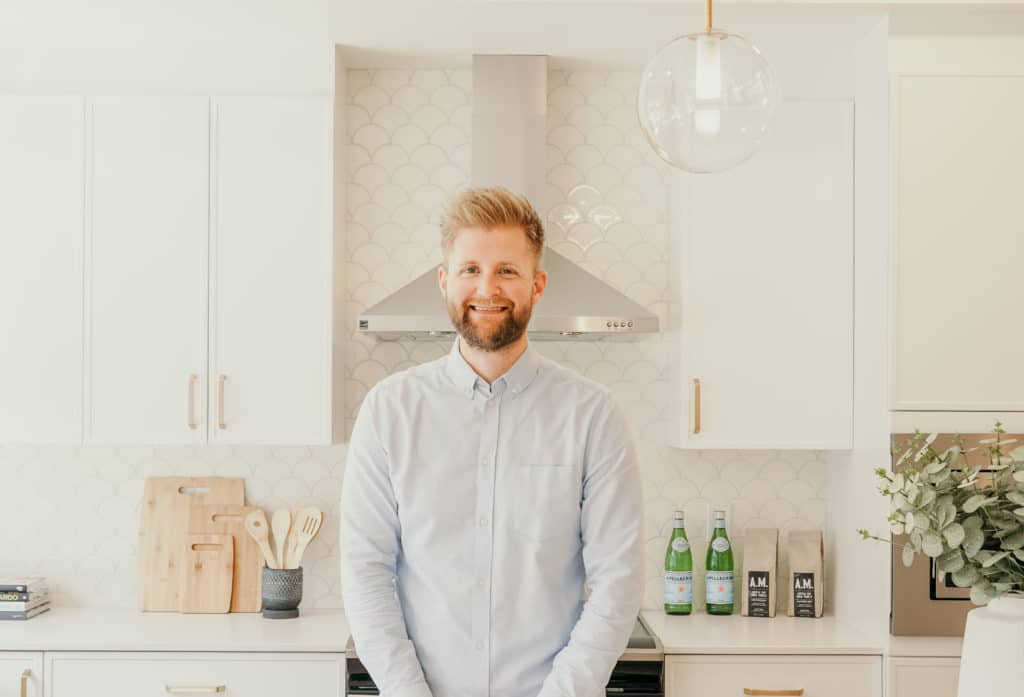 What are 3 fun facts about you?
I'm an avid traveller. I've been to 9 countries across Europe, travelled all over South East Asia, and was fortunate enough to attend the FIFA World Cup in South Africa in 2010. However, by far my favourite place I've ever been to would probably have to be either Greece or Italy because of the incredible food!

My wife Kelly (who is 8-months pregnant) and I spend as much time as we can with our two dogs—Dexter (8-year old Chocolate Lab) and Dre (5-year old Lab-Collie-Greyhound-Shepherd Mix). We're all very excited to welcome the newest member of family here shortly!

Over the course of my career, I've won 3 CHBA Awards of Excellence for Sales Volume in Edmonton (2017, 2018, & 2020).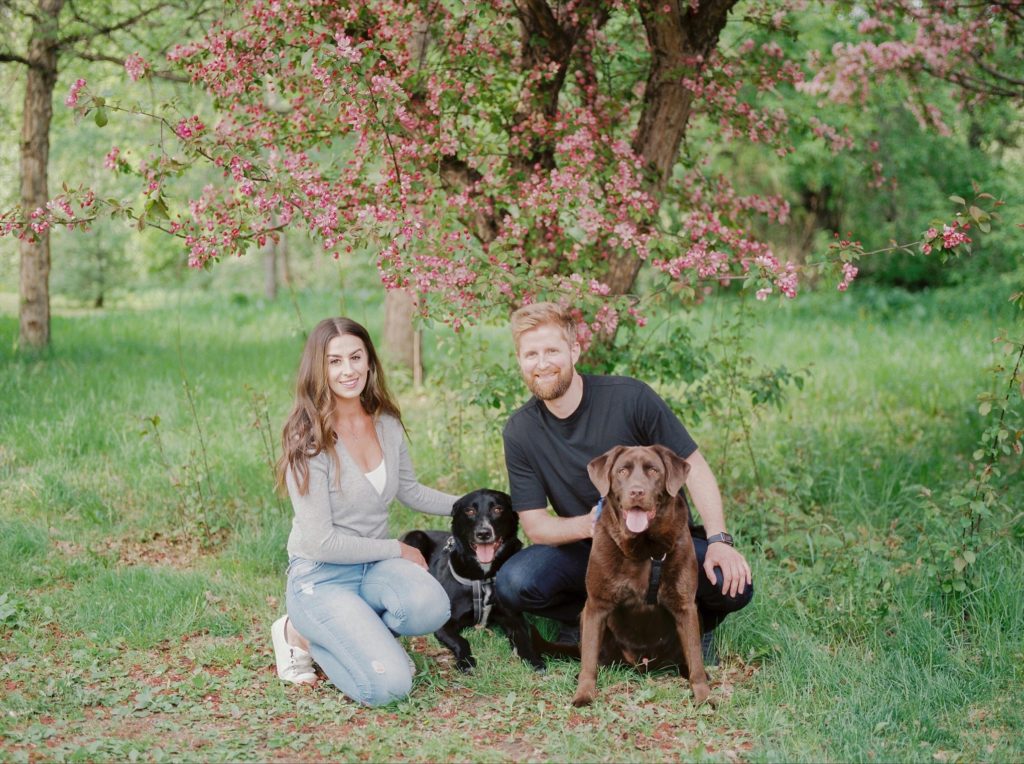 What do First-Time Home Buyers need to consider?
Most buyers tend to fixate on price. While price is a very important factor, I do think buyers should focus more on quality. Quality is a big reason why I decided to join Cantiro Homes because I pride myself on selling quality product.
In 5 years when most current buyers are ready to move-up and purchase their next home, they may or may not remember the initial price they paid, but they'll certainly remember the quality of their home over the past 5 years. At the end of the day, price is always important, but quality is king. I always encourage my clients to explore the unfinished basement in any home they're considering purchasing because you can tell a lot about any given home builder based on an unfinished basement where they can't possibly hide anything. If something is cheaper, it's probably cheaper for a reason.
Lastly, you should always be thinking about resale value when you're purchasing your home. If you're purchasing a home for a discounted or cheaper price, chances are the next buyer that comes along to purchase your home will want the same. Always making sure what you're purchasing has and will retain value—which is why purchasing a quality built home is so important.
What excites you most about the home-buying journey?
The best part about the home-buying process is getting to meet with excited customers, walking them through show homes, and giving them the opportunity to tell me their story. It's all about how I can help my clients find their ideal home that exceeds all of their needs and expectations. Developing excellent customer relationships, handing over keys to their brand new homes, and making their dreams come true is the most fulfilling part about this job.
Which is your favourite Cantiro model and why?
I'm still familiarizing myself with the our diverse product line, but I would have to say that I love my new Show Home in The Hills at Charlesworth. The open concept kitchen at the back of the home is stunning and sets it apart from other models. It's definitely not cookie-cutter.
What's your favourite community amenity in The Hills at Charlesworth?
For young families, you immediately have a place where you can move in and your kids have an established community to play in. If you don't have any children, it's also a great community that's conveniently located near a large recreation centre, convenience store, etc. It truly offers everything that any buyer would want in a community.
What's great about The Hills at Charlesworth is that you're secluded and tucked away yet you're still close to everything that you need. More developments are moving towards bringing back that tight-knit sense of community that is very present here in The Hills at Charlesworth.
Want to find the perfect home in The Hills at Charlesworth?
To schedule an appointment with Geoffrey or book your very own Self-Guided Tour of our new Show Homes in The Hills at Charlesworth, please click here: 332 40 Street SW and 336 40 Street SW.