Cantiro Proudly Donates $50,000 to the Glenora Community League (GLC) for Community Redevelopment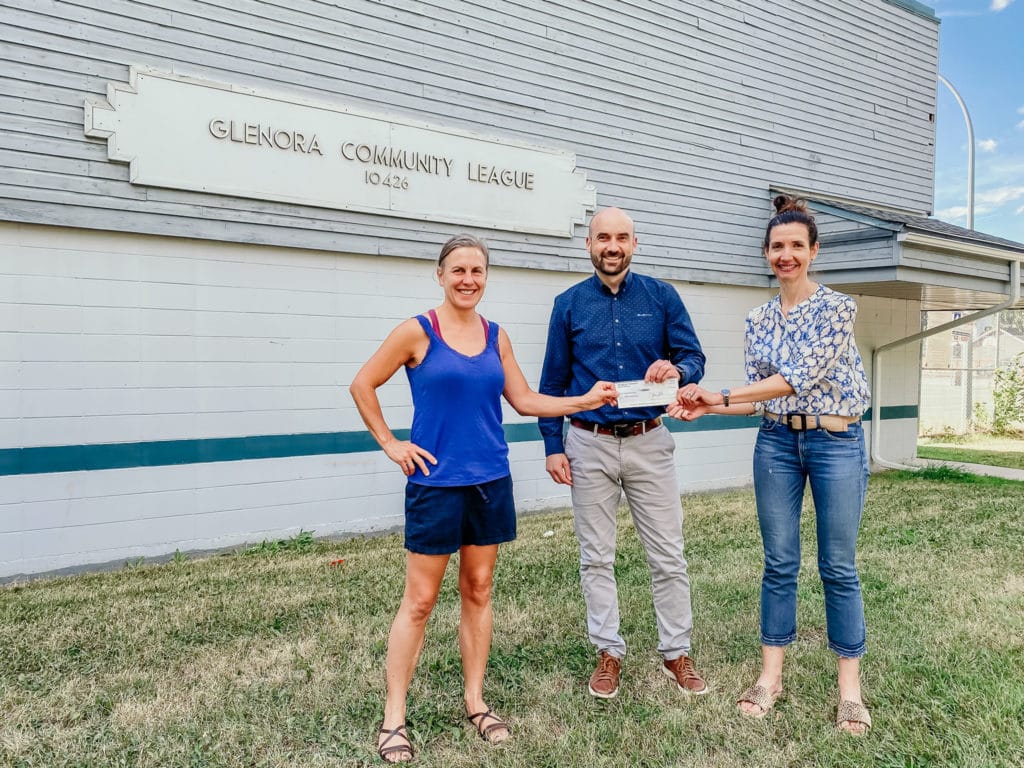 Cantiro is proud to donate $50,000 to the Glenora Community League (GCL) in support of the community redevelopment.
An integral part of the Glenora community, the GLC helps facilitate healthy and safe spaces by promoting affordable recreation, sports, and social activities.
The beautiful community of Glenora is home to West Block, a luxury condo building and mixed-use development by Cantiro.
The Glenora Community League Redevelopment Plan
The first phase, set to be completed by fall 2021, will involve the repair and development of the hockey rink to create a space for year-round functionality. Basketball nets will be installed around the rink for use throughout the summer months.
The next phases slated for 2022 will entail structural work and repair to the tennis and pickleball courts.
The third phase for 2022 includes a community garden, fitness area and walkway.
Lastly, the final phase will entail a full renovation to the Glenora Community League building.
For more information about the Glenora Community League development plan and fundraising program, please click here.
Developed as an urban village with an active community plaza, West Block integrates seamlessly with the surrounding Glenora community and future LRT.
Within the Urban Plaza, visitors can enjoy an array of amenities including a coffee shop, fine wine store, nail salon, hair salon, medical clinics and more. With more commercial tenants, including three new restaurants coming fall 2021, West Block is transforming into a sought-after destination on the edge of downtown Edmonton.
Luxury residences present spectacular city and river valley views with sleek and contemporary features and finishes throughout. Residents have access to exclusive building amenities including indoor and outdoor lounges, a dog run, fully equipped fitness centre, a multi-purpose flex room with kitchen for hosting gatherings, and a furnished guest suite. With a limited number of luxury residences available, explore Available Residences to find your next home at 100 West Block.
Cantiro exists to create the environments for amazing lives to happen and we're honoured to be able to contribute to communities where we build!